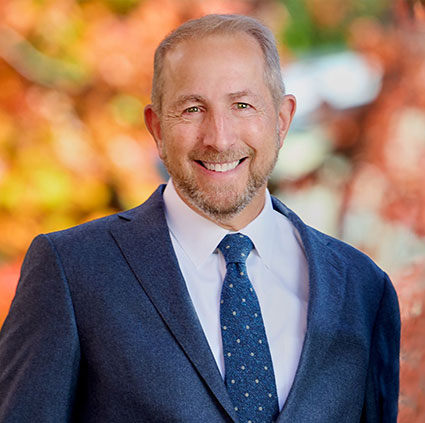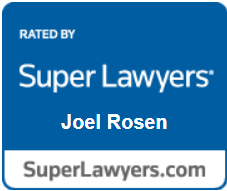 Business Advice & Litigation
Employment & Discrimination
Real Estate & Land Use
Landlord-Tenant & Section 8
Construction Contracts & Disputes
Administrative Law
Joel Rosen is the founder and managing principal of Rosen & Goyal, P.C., formerly Rosen Law Office, P.C.
Trained as a litigator, Joel enjoyed a long career working for corporate law firms prior to opening his own practice.  He and his team focus on advising businesses, entrepreneurs, executives and individuals.
Joel represents doctors, dentists, nurses, and other professionals before the state licensing boards and advises on general practice issues including employment and regulatory matters. He has appeared in the state and federal courts of Massachusetts and New Hampshire and before many administrative tribunals including municipal zoning and planning boards, the MCAD, the Civil Service Commission, the Architectural Access Board, and many others.
Prior to founding his own practice, Joel was a partner at Metaxas, Norman & Pidgeon, a business law firm on the North Shore, where he supervised the litigation department.
Additionally, Joel worked at the Massachusetts Appeals Court under Justice Roderick Ireland, taught business law at Bradford College, and served on the faculty of Mass. Continuing Legal Education panels. He is a conciliator in the Superior Court and serves on the hearing committee of the Board of Bar Overseers. A former journalist, he has published hundreds of articles on legal and other topics.
He is admitted to practice in Massachusetts and New Hampshire.
Massachusetts Appeals Court, Justice Roderick Ireland, intern
Metaxas, Norman & Pidgeon, Partner
Chadwick v. Bd. of Registration in Dentistry, 461 Mass. 77 (2011)
Randall v. Bd. of Registration in Medicine, SJC 2013-419 (2015)
Kelcourse v. Kelcourse, 87 Mass. App. Ct. 33 (2015)
Pacheco v. Gorin, MICV2009-01946 (2009)
Foster v. Worcester Zoning Bd. App. of Worcester, 78 Mass. App. Ct. 128 (2011)
Caputo v. City of Haverhill, 82 Mass. App. Ct. 1109 (2012)
Merrimack Valley Reg. Transit Auth. v. Wood Mill Parking, LLC, 78 Mass. App. Ct. 1126 (2011)
Procopio Const. Co. v. DiMarco,, 2000 Mass. App. Div. 166 (Dist. Ct. 2000)
U.S. ex rel. Metric Elec., Inc. v. Enviroserve, Inc., 301 F. Supp. 2d 56 (D. Mass. 2003)
Rizkallah v. Attorney General, 2021 WL 5751826 (2021)
Northeastern University School of Law, Boston, Massachusetts
Brown University
Massachusetts
U.S. District Court District of Massachusetts
New Hampshire
U.S. District Court District of New Hampshire
Professional Associations
Haverhill Bar Association
Lawrence Bar Association
Essex County Bar Association, Director
Massachusetts Bar Association
Health Law Council, Massachusetts Bar Association
Hearing Officer, Board of Bar Overseers
Conciliator, Essex Superior Court
Alumni/ae Association Board of Directors, Northeastern U. School of Law
Merrimack Valley Chamber of Commerce
Beaver Lake Improvement Association, Director
Director, Northeastern University School of Law Alumni Board
Merrimack Valley Chamber of Commerce
Director, Beaver Lake Improvement Association
Society for Human Resource Management
CLE presentations at MCLE and MBA, Bradford College," adjunct professor in business law."
Panelist, 2021 Mass Bar Association Health Law Conference, "Conflicts between Providers and Patients."
Superior Court Practice Manual, Contributor, MCLE, 1999
Mail Order Orthodontics, Lawyers Journal
The Misuse of Summary Suspension, Lawyers Journal
Can an Employer Force Workers to Get Flu Shots?, Mass. Lawyers Weekly
The Dental Board's First Look at Your Case, Journal of the Mass Dental Society
Smoking and Medical Oxygen: What's a Landlord to Do?, Mass. Lawyers Weekly
The Doctor Is Drunk, Massachusetts Lawyer's Journal, April 2019
The Misuse of Summary Suspension, Massachusetts Lawyer's Journal, March 2017